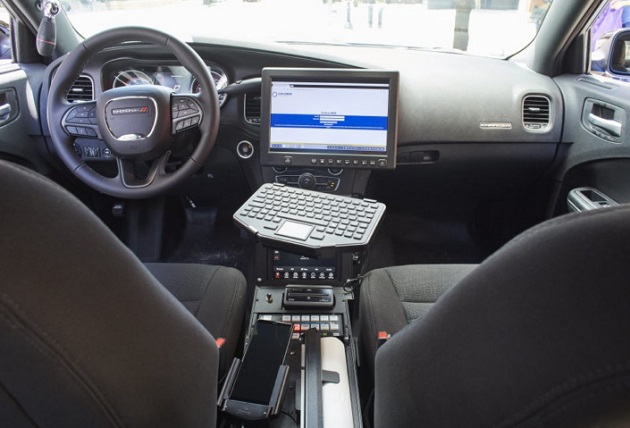 Finally a viable solution to replace old laptops and desktop computers has arrived on the public safety scene with Samsung DeX in Car technology, making the work environment safer, more flexible and more efficient for police officers in the field by simply using a Samsung flagship Galaxy smartphone and the Samsung DeX service solution that brings an easy-to-use, PC-like experience to mobile handsets.
Bridging the gap between smartphone and desktop, Samsung DeX delivers an in-car computing capability by pairing the latest Galaxy smartphones with a mounted display and dedicated keyboard. By connecting the Samsung Galaxy S8/8+, S9/9+ or Note8 smartphone to DeX Pad or DeX Station, the smartphone functions as the car's mobile data terminal.
The setup provides an optimal solution for forward-thinking police leaders and public safety professionals who recognize the importance of seamless mobile computing access both in the patrol car and while in the field.
Additionally, Samsung Galaxy smartphones include defense-grade mobile data security powered by Samsung Knox, helping agencies achieve Criminal Justice Information Services (CJIS) compliance when using the phone alone and with DeX.
"Mobile phones are more than just communication devices," said Reginald Jones, Director of Public Sector Sales and Solutions. "They're valuable public safety tools in terms of flexibility, security, efficiency and workplace productivity."
Samsung DeX in Car helps reduce reliance on pen and pad or bulky in-car computer systems so police officers and other first responders can maintain greater situational awareness of their surroundings at all times, in addition to achieving a more streamlined workload.
With Samsung DeX in Car solution, the transition from a desktop experience inside the patrol car to accessing secure data in real-time while on the move, outside the vehicle, and then back in the station at the desk, is seamless.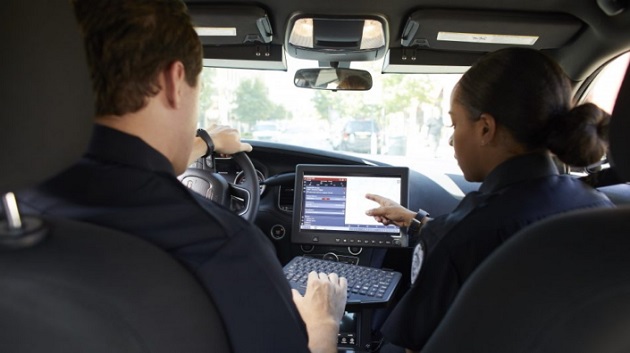 The more comfortable viewing format makes full use of a horizontal display instead of stretching a smartphone interface, so officers can work on larger projects like incident reports, suspect identification or crime scene review.

For example, photos, videos and voice recordings gathered in the field on a smartphone are also securely processed on the smartphone, reducing redundant record-keeping when back at the desk. Through a seamless interface, Samsung DeX in Car allows data stored on the officer's phone to be swiftly and securely transferred. Samsung Galaxy smartphones are armed with Samsung Knox, a platform that keeps the data inside a secure architecture throughout data migration – from gathering it, to processing it, to sharing it through other databases.
"The phone is becoming the critical technology tool for public safety officials, and Samsung DeX enables officers to use their Galaxy smartphone as a laptop replacement in the vehicle and in the station," Jones said.
Samsung DeX in Car also helps remove some of the guesswork for officers before they respond to incidents. Having a Samsung Galaxy smartphone at the center of their workflow boosts the amount of data officers can receive. Instead of relying on radio transmissions and vague descriptions, officers get high-quality images, detailed reports and real-time updates.
"Samsung DeX offers a better return on investment all around," said Jones. "It provides more flexibility and more security at a lower cost. The phone is the center point for public safety and using Samsung DeX offers the ultimate in mobility while being a powerful force multiplier for law enforcement officers."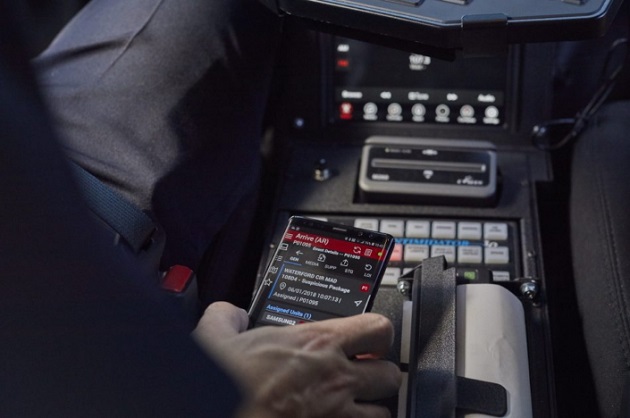 Today's smartphones can support so many police operations, and the more an officer can do with a single device, the more they can do in the field to help their community.