5G Asia in Singapore took place over a week ago and the clear message from meetings and various presentations was: The most important technology in the 5G ecosystem is SDN and NFV to take full advantage of the features 5G will enable.
YTL's (Malaysian MNO) CEO Wing Lee was very clear on this point during a panel session at the event, saying that network virtualisation is the foundation technology for everything that 5G is purported to deliver. He said. 5G is a virtualised technology – it's crucial to see that software innovation will continue and that we have to worry less about the hardware dependancy"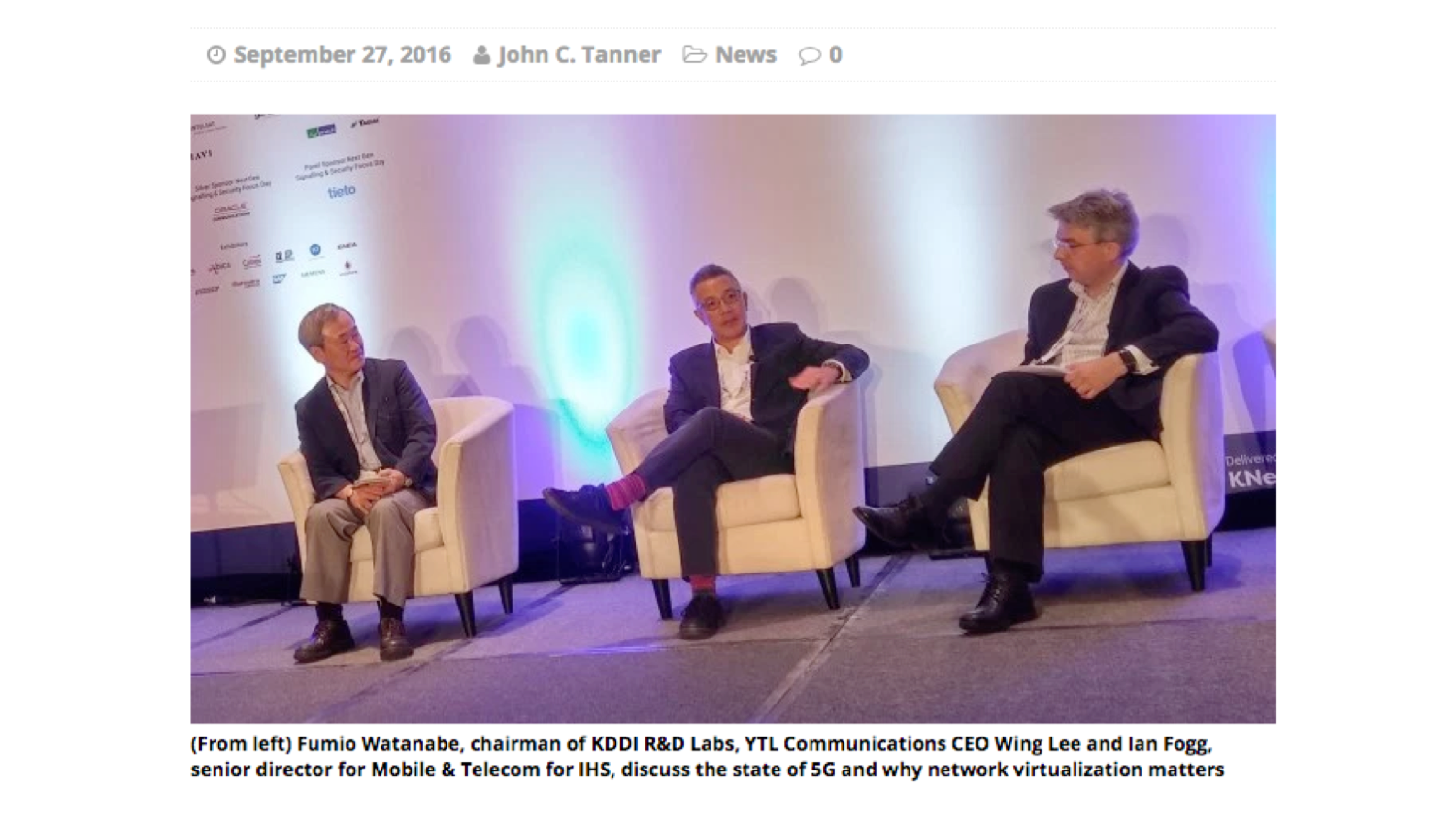 The MD of networks at SingTel, Tay Yeow Lian made comments along the same lines when he said '5G is not just about radios, but also core network and data centres," and that "SDN and NFV will be required to virtualise the core, the transport network and RAN." The same importance applies to network slicing, which enables operators to partition and dedicate network resources to various customer verticals.
Network slicing itself was a common theme also during the round table discussion I attend, where various benefits of NFV were discussed. Clearly having separate vEPC's allows operators to allocate dedicated and secure resources not just to certain services but to entire business divisions itself such as MVNO, M2M, government services and many more.
Some larger MNO' s would require either a network cost centre allocated to each business division to get a true picture of its financial performance, or provide a clear separation of the network for security purposes like in the case of government service, in both cases networks slicing service these demands. Once 5G becomes available this can be done across the entire network and not just the core like we at Cirrus do with our vEPC as a managed service.
Being a dedicated supporter of NFV and SDN myself, I found the increasing adoption of these technologies by the operators a very refreshing experience. I'm confident that we will see a significant number of deployments over the next few years and also new technology start-up vendors or service providers helping drive this important initiative.
This will finally mark the end of proprietary technology and customer can select the best piece of technology, or software that is, for their specific needs without the fear or constraints of interworking. I'm fully aware that we have some way to go on this but I think we have finally saddled the horse and are ready to ride on.