1. Overview
As Evolved Packet Core (EPC) played a key role in 4G LTE, 5GC is the new 5G core network (5GC) defined by 3GPP. Unlike previous generations, 5G deployment can use either the existing EPC or the 5GC. In addition, 5G introduced either in StandAlone mode (SA) using 5GC or in Non-StandAlone mode (NSA) with EPC/5GC, which adds complexity to find the best migration path to 5G.
2. Standalone 5G network deployment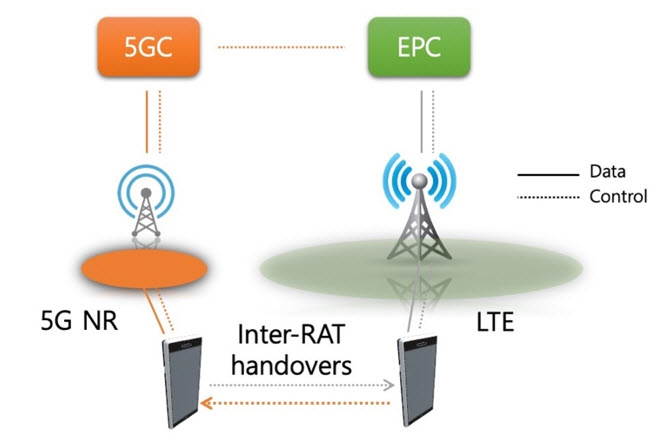 Figure 1. A new standalone 5G network deploying 5GC and gNodeB (Option 2).
A straightforward path to 5G is to deploy 5G "New Radio(NR)" using 5GC in SA mode, which is referred to as "Option 2", shown in Figure 1. It requires to support inter-RAT handover and redirection between LTE/EPC and NR/5GC as long as 5G may not fully cover the service area. This migration path is pretty much similar as what we did for the LTE deployment. The major benefit is that this option can fully exert the ability of 5G with minor modifications on the existing EPC to support interworking with 5G.
3. Non-standalone 5G network deployment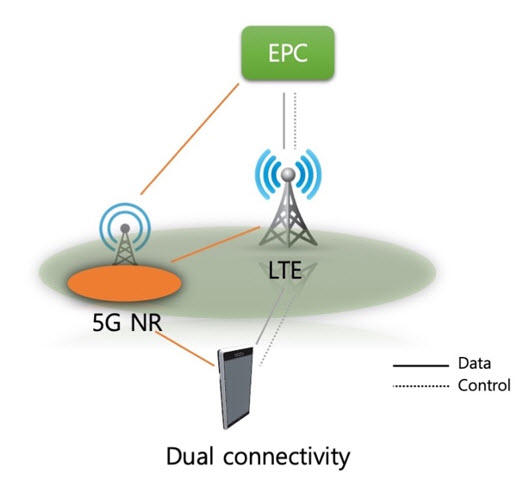 Figure 2. A non-standalone 5G network deploying gNodeB under the existing EPC (Option 3).
If 5G is applied to NSA mode, we still have a number of design choices, but "Option 3" scenario is typically considered. Figure 2 depicts Option 3 with the dual connectivity which provides simultaneous LTE and NR radio access at a UE. Supporting LTE-based NSA architecture is also required. The advantage of this migration path is that 5GC is not required for the early 5G deployment. With this network design, the control interface of S1 is only provided to LTE eNodeB, while user plane interfaces of S1 can be provided to both eNodeB and NR gNodeB. Therefore, traffic flows should be classified and split in the EPC.
4. Introducing 5GC in non-standalone deployment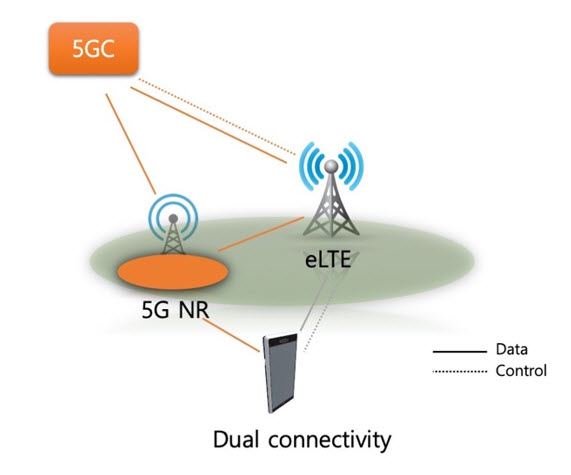 Figure 3. A non-standalone 5G network deploying 5GC, gNodeB, and eLTE (Option 7).
A migration path from Option 3 is to introduce 5GC which is referred to as Option 7. In Option 3, the advantages of 5GC was not able to be utilized. In Figure 3, the evolved LTE(eLTE) eNodeB of Release-15 onwards is connected to new 5GC with control and user interfaces, while gNodeB has only the user interface connected to 5GC. Upgrade to Option 7 will be smooth when 5GC is deployed, it may offer better performance than SA Option 2. However, the migration to Option 7 may not be necessary if SA Option 2 deployment becomes popular.
5. 5G NR nation-wide deployment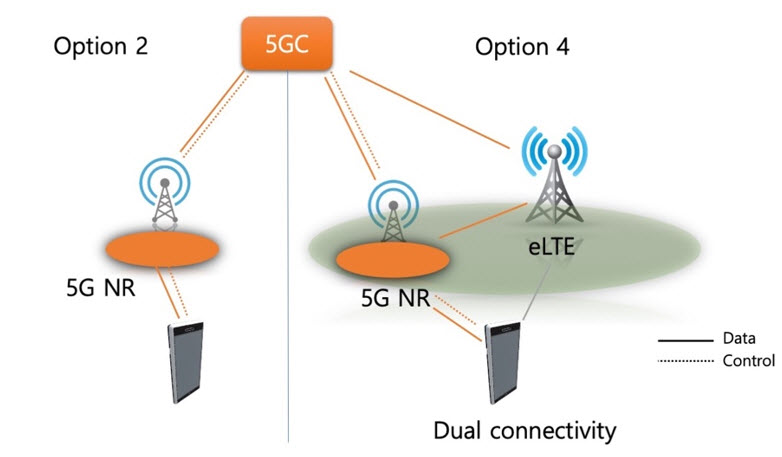 Figure 4. SA and NSA 5G NR nation-wide deployment (Options 2 and 4).
As 5G NR deployments become mature, the gNodeBs will replace old LTE eNodeBs in the SA deployment scenario (Option 2). In NSA, Option 3 and Option 7 can be upgraded to Option 4 which also applies NSA networking architecture with LTE using dual connectivity. Figure 4 depicts the Options 2 and 4; the control plane is always located in the 5G NR so that the stronger capability of 5G can be fully provided to users, but they require that 5G NR can provide the continuous coverage.
6. NextEPC 5G roadmap
NextEPC (NextEPC Inc. at https://nextepc.com) has been provided 4G LTE EPC open source software to promote private LTE networks from 2017 (available at https://nextepc.org), and 5GC software solutions will be ready around mid-2020, as shown in Figure 5. NextEPC will include both EPC and 5GC in a single software package for making a seamless transition from 4G to 5G, so that it will be versatile in any type of early 5G deployment scenario. One the other hand, NextEPC will promote a distributed deployment with a dynamic service discovery technology of cellular core services; scalability and robustness can be achieved.

Figure 5. NextEPC 5G roadmap.
Further Readings
[1] Road to 5G: Introduction and Migration, GSMA, April 2018.
[2] GTI 5G Network Architecture White Paper, GTI, Dec 2018.