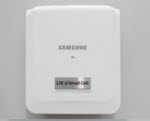 [MWC 2016] Samsung and Qualcomm to deliver Industry-Leading Small Cells supporting LTE in Unlicensed Spectrum
02/17/2016 | By NETMANIAS
Samsung Electronics and Qualcomm Technologies, Inc., a wholly-owned subsidiary of Qualcomm Incorporated, today announced their collaboration on small cell technologies and products supporting LTE in Unlicensed spectrum designed to enhance the speed and capacity of mobile networks – helping operators provide richer and superior user experiences for their subscribers.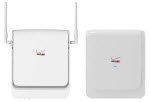 Samsung and Verizon announce Plans to deliver LTE-U Small Cells - Companies unveil LTE-U Trial Details at CTIA Super Mobility Week
09/10/2015 | By NETMANIAS
Samsung Electronics, one of the world's leading providers of mobile communications solutions, and Verizon, a leader in 4G LTE and the founder of the LTE-U Forum that drives the technology in the U.S., will be engaging in a trial focused on Samsung's LTE-U enterprise Femto cell that will conclude at the end of 2015. The companies expect the LTE-U-enabled small cells to be commercially available in 2016.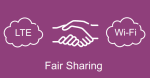 License Assisted Access (LAA or LTE-U) live in Ericsson Labs for Verizon, SK Telecom and T-Mobile
02/10/2015 | By NETMANIAS
Ericsson and Qualcomm Technologies to demonstrate LAA at Mobile World Congress 2015 for Verizon, SK Telecom and T-Mobile