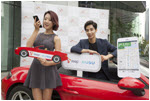 SK Telecom Launches In-Car Virtual Assistant Named 'T Map X NUGU'
09/07/2017 | By Netmanias
SK Telecom today announced that its mobile navigation app 'T Map' is now powered by its AI platform NUGU. Named 'T Map X NUGU,' the AI-based navigation service enables drivers to use their voice to enjoy the existing navigation features as well as other useful features offered by NUGU.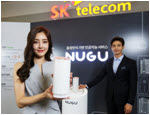 SK Telecom to present NUGU, AI service powered by voice recognition, in September
09/06/2016 | By Netmanias
SK Telecom unveiled NUGU, AI service powered by voice recognition along with a device specifically designed for the service last week (on August 31st). NUGU consists of an AI platform that can understand the Korean language and a specially designed device capable of voice input/output.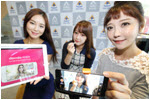 KT's how-to video platform 'dovido' targeting global market
09/05/2016 | By Netmanias
KT on the 30th August rolled out 'dovido', a how-to video platform designed to help anyone to make and generate revenues out of video content easily, and shared its strategies for content platform business at a press conference.