SK Telecom to Accelerate Popularization of Quantum Cryptography with Ultra-Small, Low-Cost QRNG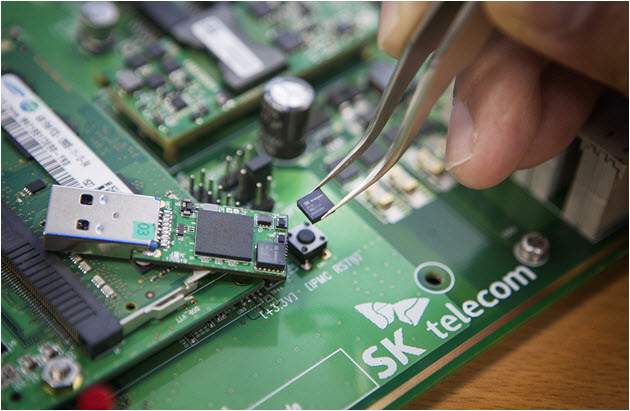 SK Telecom today announced that it has successfully developed a prototype of an ultra-small quantum random number generator (QRNG) chip packed with entropy source and Deterministic Random Bit Generator (DRBG).
A QRNG generates true random numbers without any kind of pattern, meaning that it is ideal for use in cryptography. However, so far, the cost and size of QRNGs currently on market have prevented them from becoming widespread.
With the successful development of an ultra-small QRNG chip measuring 5mm by 5mm, SK Telecom expects that it will soon be able to embed QRNG to a wide variety of the Internet of Things (IoT) products, including autonomous vehicles, drones and smart devices, to dramatically enhance the level of security for IoT services. Although the price of each QRNG chip has not been set yet, the company said that it will be the lowest price ever for a QRNG.
Meanwhile, SK Telecom is also developing a QRNG in the form of USB and PCIe. While the QRNG chip has to be embedded from the beginning of the product development, QRNG in the form of USB or PCIe can be simply connected to any product already on market to provide genuine randomness.
"Understanding the importance of data and data security, SK Telecom has focused on developing quantum cryptography technologies to guarantee secure transmission of data in areas including artificial intelligence (AI), IoT and autonomous driving," said Park Jin-hyo, Senior Vice President and Head of Network R&D Center of SK Telecom. "We will continue to work with partners, both home and abroad, to accelerate the popularization of quantum cryptography and strengthen our presence in the global market."