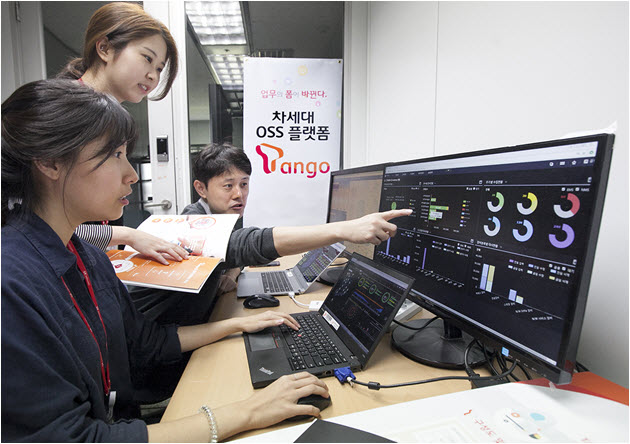 SK Telecom announced today that the company has expanded the application of the 'T Advanced Next Generation Operational Supporting System,' also known as TANGO, to all telecommunications network of the company.
TANGO is an AI-assisted network operation system with big data analytics and machine learning capabilities, a result of SK Telecom's two year-long effort of development. The system delivers the automated detection of issues on the network, the troubleshooting of the problems, and the optimization of the performance.
SK Telecom has already adopted the system to its landline network in last December, and this time, it is expanding the application of the system to the mobile network. In Last month, SK Telecom signed a strategic partnership with Bharti Airtel, the world's third largest carrier, to present TANGO to the New Delhi-based telecommunications services company along with its leading innovations in AI-assisted network operation.
The system uses machine learning technology to optimize the quality of the network operation. Based on the breakdown of network traffic information by area and period, it offers the automated optimization of the network operations and notify with the best solution for any anomalies on the network, improving the efficiency of the network management.
Also, the system enhances the accuracy in the network management by measuring the quality of the network operations that customers experience in the use of the network, based on the real-time analysis of the performance. Moreover, it features virtualization capabilities, helping mobile carriers to adopt new network capabilities, which include IoT and 5G.
Park Jin-hyo, Senior Vice President and Head of Network Technology R&D Center at SK Telecom, said "The AI-assisted network operation technology based on big data analytics will be essential in the 5G era." Added that "SK Telecom will continue to improve the functionality of TANGO aiming at providing the best-performing network for customers to enjoy."