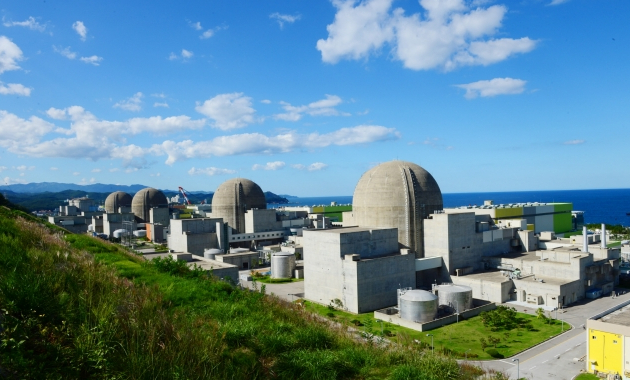 Hanul Nuclear Power Plant in Korea
HFR announced on the 4th that it will supply all private 5G equipment to Korea Hydro & Nuclear Power (KHNP) and build it at Hanul Nuclear Power Plant along with SK Telecom.
In order to build and operate a private 5G network, a service operation management platform, a core network (vCore), a base station (vCU/DU), a Frontaul Mux, a high power RU (Radio Unit), and a low power RU are required, and HFR integrates and supplies all of these equipment.
The equipment delivered has been lightweighted and optimized for a private 5G environment based on stabilized products with a long history of delivery and operation to carriers.
The virtualized base stations were developed using software transferred from the Electronics and Telecommunications Research Institute (ETRI). It is expected that it will be able to respond quickly to various customer requirements in the future.
It is also expected to contribute to the development of a private 5G ecosystem in Korea, including small and medium-sized companies, by applying O-RAN technology, a key standard for next-generation mobile communication networks.
Jeong Hae-gwan, head of DT Group, said, "With the support of the government and mobile operator and the courageous challenge of mid-sized companies, we were able to create meaningful results. HFR is a partner to help small and medium-sized enterprises and public institutions in Korea make digital transformation possible so that customers can freely and safely use private 5G at a reasonable cost."