On March 29th, KT launched 'UHD TV Technical Center' to take the lead in UHD broadcasting era. The launching ceremony was attended by Mr. Sung-mok Oh, the head of Network Division.
The center will provide viewers with opportunities to monitor/verify the quality of broadcasted content and even the technologies applied themselves. Viewers can compare broadcasting equipment, compatibility and speeds in SD, HD and UHD, and even request for technical supports from professionals at KT.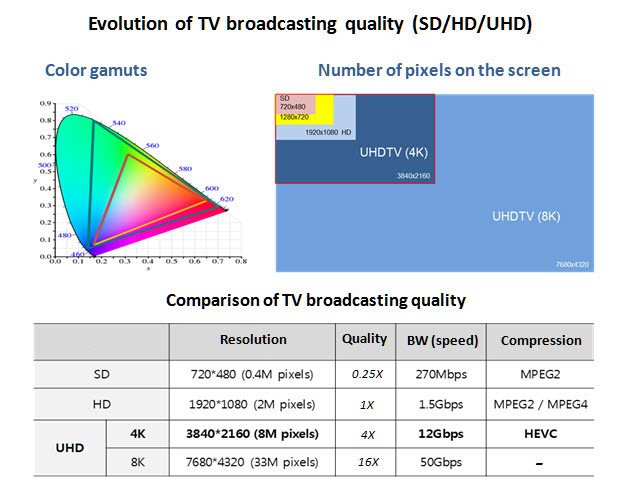 At the end of May, UHD broadcasting service will be offered through terrestrial broadcasting across the Greater Seoul area for the first time in the world, and then by December in expanded areas including metropolitan cities like Pusan, Daegu, Gwangju, Daejeon and Ulsan, and Gangwon where the PyeongChang Winter Olympic will be held. KT expects the center will be playing a bigger role once UHD broadcasting service is offered in full-scale.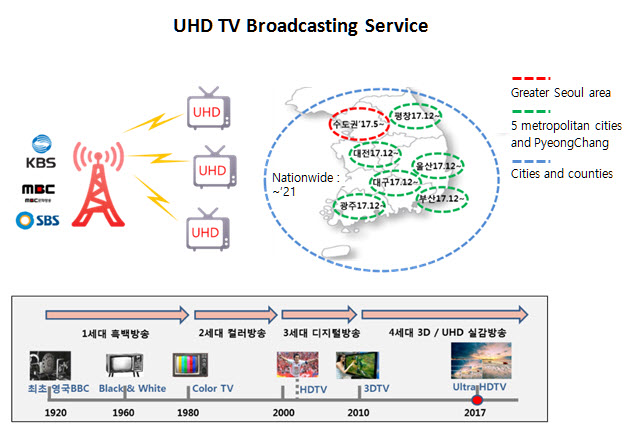 "With the UHD TV Technical Center, KT will be playing a leading role in UHD broadcasting technology innovation," said a KT official.
By the end of April, KT plans to launch UHD exclusive channel service, that features high-speed dedicated lines integrated with UHD codecs, offering three times faster speeds than HD broadcasting for the first time in the nation.