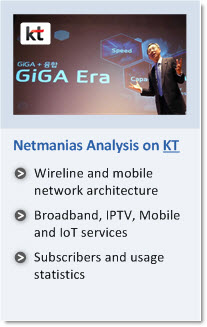 KT to initialize Korea's smart energy technology in Uzbekistan. KT's smart energy capability enters overseas expansion.
KT (CEO Hwang Chang-Gyu, www.kt.com) announced on the 11th of May that it has concluded the Advanced Electricity Metering development project with Uzbekenergo, Uzbekistan's power authority, the value of which is about $101 million (₩1.2 billion.) The project, which is supported by the Asian Development Bank, will install smart meters, capable of remote metering, a Meter Data Management System, Customer Relationship Management, and billing system. The company plans to install the systems in one million households in Samarkand, Jejak, and Buhkara in Uzbekistan, in the next two years and four months.
Due to rapid population growth and industrial structure change, Uzbekistan's power consumption is rising sharply. Through this project with KT, Uzbekistan will establish a large-scale smart energy infrastructure as well as attain management experience. Additionally, through effective control and management of its power usage, Uzbekistan hopes to become a central nation within the convergence ICT "Silk Road."
Lim Tae-sung, general manager of the global project sector of KT, said "We are really pleased to announce that KT won an order to build a smart metering system in the largest overseas deal to date. This smart metering establishment project with Uzbekistan shows that smart energy, which is one of the five futuristic convergence services, has been recognized overseas. Furthermore, KT will pursue synergy between the communication and other industries in not only smart energy service, but with all of the five convergence service sectors."
KT stated that they will use this development project as a starting point for its global establishment in the smart energy sector and in addition plans to expand its smart energy business to other Commonwealth of Independent States (CIS) members in the near future.