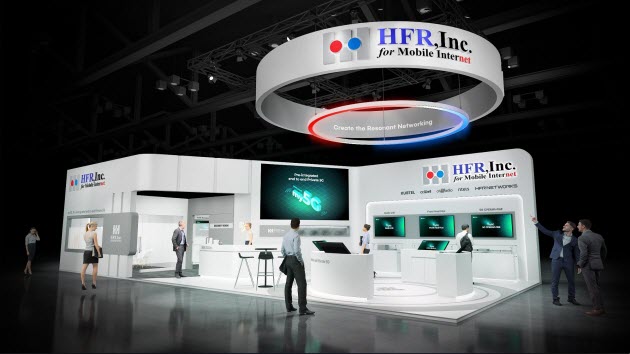 HFR, Inc. announced its participation in Mobile World Congress 2023 held in Barcelona, Spain from February 27th to March 2nd. HFR plans to introduce its private 5G technology and services by operating its own stand-alone booth. HFR's booth is to be set up in the main exhibition hall 'Hall 2 (Booth 2B72)'
MWC is one of the most representative and important global event in the telecommunications industry where one can get a glimpse of the trends in connectivity and mobile innovation.
HFR has been participating in MWC since 2012, and its decision to operate the stand-alone booth is part of the strategy to secure customers in private 5G market by actively promoting HFR's "my5G" solution in oversea markets. HFR has been preparing the my5G solution as its own private 5G solution since 2020.
HFR is a medium-sized company specializes in networking field, and has been its focusing effort to develop and deploy my5GTM as the Private 5G solution.
And during the course of the MWC, HFR plans to introduce End-to-End 5G solution it has developed together with several other domestic mid-sized companies partners such as nTels and Contella.
HFR's End-to-End 5G solution to be introduced is the total package solution which integrates all of MEC, service network management system, virtualized Core and RAN, Optical transport network, RU (Radio Unit), WiFi supported CPE Terminal, and application services.
HFR has already applied its 5G solution in multiple domestic and oversea sites and with its long time experience of more than 20 years in developing and supplying equipment and services for the telecommunication service providers, is confident of its competitiveness in the global market.
HFR's CEO, Jong-min Cheong plans to present the current and future of the technology direction and the vision of the my5G to visitors personally, and discuss the detailed cooperation plan with the global partners.
In particular, He plans to reveal the unique business policies aimed for small and medium-sized companies willing to achieve digital innovation through Private 5G.