SK Telecom Signs Partnership Agreement with Niantic, Inc. and The Pokémon Company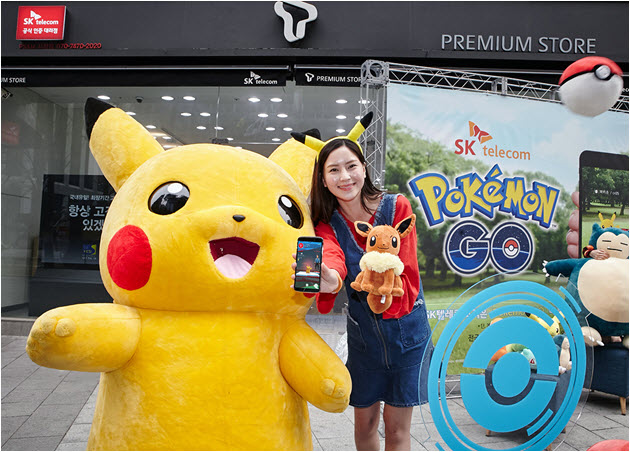 SK Telecom today announced that it has entered into a joint marketing agreement with Niantic, Inc. and The Pokémon Company.
Pokémon GO, a location-based augmented reality game for Android and iOS mobile devices, had surpassed 650 million downloads worldwide. Released in the Korean market in January 2017, the game has recently added over 80 new Pokémon.
Under the joint marketing agreement, SK Telecom's approximately 4,000 authorized retail stores will become PokéStops or Gyms.
Moreover, new and existing SK Telecom customers can get free and unlimited high-speed data for Pokémon GO gaming* in Korea until the end of June 2017 (* Free data does not apply to the Pokémon GO app download and updates).
Through the agreement, SK Telecom becomes the only Korean mobile operator to establish an official partnership with Pokémon GO. The local marketing activity will be supported by the subsidiary of The Pokémon Company, Pokémon Korea, Inc.
SK Telecom has been developing and investing in core AR technologies – including 'T Real AR Platform' – to build an enriched AR ecosystem. The company recently held a meeting with Niantic to discuss cooperation for the future technologies in the areas of AR and indoor positioning.
"Partnering with SK Telecom will benefit all Pokémon GO Trainers across Korea, adding 4,000 new places for them to play the game," said John Hanke, CEO of Niantic.
"Starting with this partnership, SK Telecom will join hands with more companies across the globe to collaborate in advanced technologies to provide customers with differentiated value and experience," said Lee Inn-chan, Executive Vice President and Head of Service Innovation Division of SK Telecom.